Call us today (403) 295-3028
Home Reno Plumbing Services
When it comes time to update and renovate your kitchen and bathrooms, whether you're looking to install new fixtures or appliances—faucets, showers, tubs, sinks, toilets, dishwashers, steam generators and more—or installing new plumbing and removing outdated or unused piping, Lone Star Plumbing and Heating can help!
Our plumbing and renovation services include:
Plumbing installation
Plumbing repair
Leak detection
Repair and installation of tankless on-demand water heaters
Repair and installation of hot water tanks
Water main replacement
Bathroom renovations
Kitchen renovations
House renovations
Commercial business plumbing services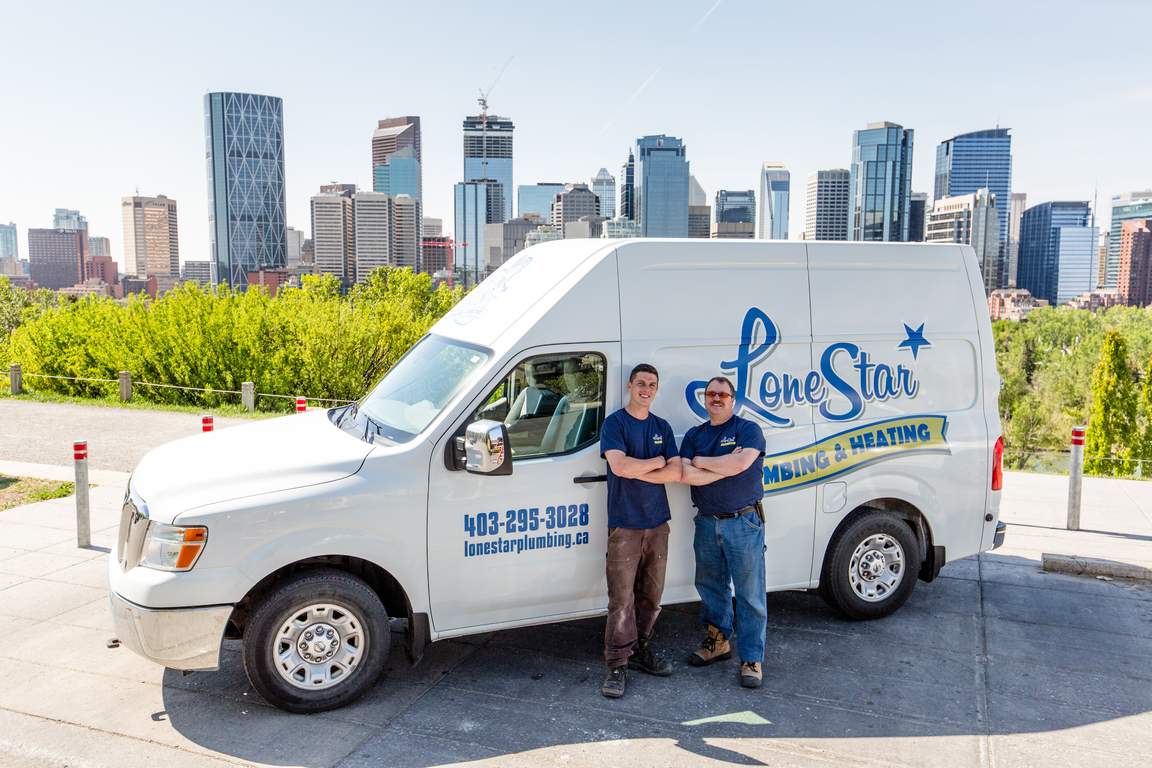 We have experience installing new water and drainage lines, and supplying and installing all commercial and residential kitchen and bathroom fixtures (including sinks, faucets, toilets, showers, shower diverters, bathtubs, instant hot water heaters, shower steam generators, and more). We also provide installation services for plumbing add-ons such as water lines and drainage for kitchen appliances like fridges, garburators, and dishwashers. We also install hot water pipes to baseboards and flooring for clients who are replacing or upgrading their heating systems.
We often work with clients on home plumbing renovations that will increase the value of their residential property, or make their business more efficient and productive for years to come.
With every project we tackle, Lonestar Plumbing and Heating believes that open communication is the key to customer satisfaction. We always strive to work closely with our clients on each renovation project, keeping you informed every step of the way. This way we can avoid any unnecessary surprises and ensure you're satisfied with a job well done!
Our plumbing team prides themselves on keeping clean workspaces, so clients don't have to concern themselves with unsightly or disruptive messes in their homes. Once the job is completed, all equipment and supplies will promptly be removed and cleaned up. We care about your home as much as you do!
No Job Too Big or Too Small
No matter how big or small your home, we're happy to accommodate all project sizes. Our years of experience and professionalism when it comes to home renovation plumbing lends itself well to being adaptable and providing excellent service to our customers, every single time.
If you're looking for minor renovations, replacing fixtures or upgrading existing plumbing systems, we can help. We use the best tools and the latest technology to install the best plumbing products to meet your needs and lifestyle.
Through a combination of planning and innovative thinking, we're able to provide you with the highest level of customer service. We take your project from evaluation and assessment to design and implementation, ensuring all plumbing projects are completed according to your timelines and budget specifications.
Calgary Bath & Home Renovations
Any home renovation can become costly and stressful without proper planning. Kitchen and bathroom renovations, or any upgrade that involves any sort of water system always comes with an extra level of difficulty as mistakes with water can certainly cause damage to your home. That's why Lonestar Plumbing and Heating takes the time to discuss all plumbing requirements with you first to ensure the proposed renovation will run effectively, and that it fits with the architectural structure and layout of your home. We will always strive to provide solutions to any problems that may arise, and work with you to make sure you're happy with the final outcome. Any and all solutions will keep energy and cost efficiency at the forefront.

A new bathroom can add a sense of comfort and style to your home, while also adding value for resale. Our bathroom remodelling process involves the removal of old materials and fixtures and replacing them with new fixtures of your choice that match the aesthetic style, architecture, and needs of your home. Avoid the headache of dealing with unreliable or inexperienced contractors and contact the experts so we can get it right for you, the first time.
If you're simply looking to refresh your bathroom rather than fully renovate it, there are a number of ways to do this. A bathtub and shower renovation or modern refresh can add new life to your bathroom, revitalizing the room and maybe even making better use of the available space.
Our professional design team will work with you to select materials, fixtures, and designs that complement the existing bathroom. Our installation team can complete small renovations like this in just a few days, getting you a new bathroom that you can be proud of.
Bathroom renovations can also include innovative safety features and thoughtful design elements, no matter what stage of life you're in. These features can add a level of comfort and safety to your home and could include elements such as grab bars, sit down showers, slip-resistant flooring, and more.

The average North American spends at least 51 minutes in the kitchen every day! That amounts to over 300 hours a year. If you're going to spend that much time in a space in your home, you want to make sure it's one you can thoroughly enjoy and that does everything you need it to do.
Kitchen renovations are the most common remodelling projects to take place in any home. Every year there are new style and design trends that bring innovation and advanced utilization to any kitchen space. Appliances have become more and more energy efficient and make better use of available space, fitting seamlessly into any sized kitchen for convenience and productivity. At Lonestar Plumbing and Heating, we enjoy revitalizing kitchen spaces and adding modern upgrades to the benefit and joy of our customers.
Consider how much time you've already spent in your kitchen this week. It's not only where the food is located, it's the heart of your home where family, friends, and kids gather. Memories are made there along with (hopefully) delicious food! Lonestar Plumbing and Heating pride themselves on creating dynamic spaces that are an integral part of your home. Whether you're looking to replace, repair, or upgrade existing appliances and plumbing, need more counter space, or looking to completely overhaul the entire design of your kitchen, we are your kitchen renovation experts in Calgary!