Call us today (403) 295-3028
Calgary Drain Cleaning Services
Experienced Calgary Drain Cleaning
Although drain cleaning may seem simple and easy, there are different methods of cleaning them that vary in effectiveness and how they affect your plumbing. Depending on the type of clog you have and and the type of drain it is in can affect how your drain should be cleaned. At Lone Star Plumbing and Heating we have seen every type of clogged drain and can provide commercial and residential Calgary drain cleaning services that will get your water draining properly again.
Can't I Just Use Liquid Drain Cleaner?
Although liquid drain cleaner can be a cheap and quick fix for a clogged drain, it has many shortcomings. Often liquid drain cleaners are insufficient. Their purpose is to eat through a clog, more commonly the chemicals simply flush down, creating a small hole in the blockage and pass too quickly to fully remove the blockage.
The other problem with liquid drain cleaners is the harsh chemicals they contain. These chemicals can end up causing damage to your plumbing when you use a liquid drain cleaner. When liquid drain cleaners burn through a clog, they also may burn through the pipes or fittings in your plumbing system. Liquid drain cleaners that contain caustic, acid or oxidizing ingredients may corrode or burn through some types of pipes.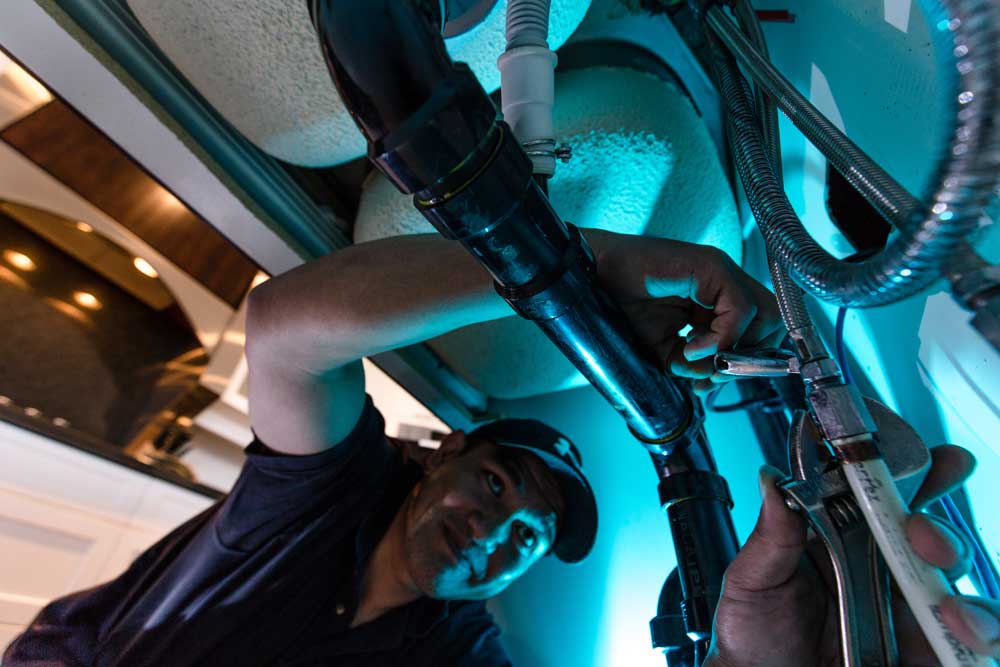 How do you Properly Unclog a Drain?
An effective way of unclogging a drain is to use an electric drain cleaner. An auger is fed into the drain and designed to snatch the clog and either pull it out or push it past the clog where it will get flushed down into the larger pipes in the system. This is a very effective method for removing large clogs. Whether its a kitchen sink, a bathroom vanity, toilet, shower or tub; our experienced drain cleaning plumbers can identify if your drain requires snaking and we can get your plumbing back to working as good as new.
Do I need Calgary Drain Cleaning Services?
If you have noticed that water in not draining as quickly as it used to or water is starting to pool in your sinks or bathtubs it is probably time to have your drains cleaned. At Lone Star Plumbing and Heating we offer a variety of drain cleaning services to get your water flowing properly again.
Let Us Help
If you are interested in having our Calgary drain cleaning services or need a clog removed our experienced and knowledgeable plumbers can help you. We have helped many Calgary businesses and homes get their water flowing properly again. For more information on our drain cleaning services please contact us at (403) 295-3028.
Signs that your Drains Need to be Cleaned or Repaired
Water takes a long time to drain.

Your drains are clogged or not draining.
Your drain makes a weird noise or bubbling when draining.

Your drain has a bad odour.