Call us today (403) 295-3028
Sump Pump Installation Calgary Services
What is a Sump Pump?
A sump pump is a pump designed to remove water that collects in your sump basin. Sump basins are commonly found in a home's basement and collect water that may enter your basement via perimeter drains or natural ground water. The sump pump send water away from your house to non problematic areas such as storm drains, dry wells or elsewhere in the property. Sump pumps are typically hardwired into a home's electrical system with a battery backup to ensure it can continually pump even through a blackout.
Do I need a Sump Pump?
If the water table is located above your home's foundation or you are experiencing regular flooding or dampness in your basement, you most likely require a sump pump. There are other key factors to consider when deciding if your home needs a sump pump:
Your basement has flooded before.
You live in a flat or low-lying area with soil that readily traps water.
You have a finished basement that contains costly items you want to protect against water damage and subsequent mold growth.
If you have experienced or are concerned about basement flooding a sump pump is a great way to ensure your basement stays dry.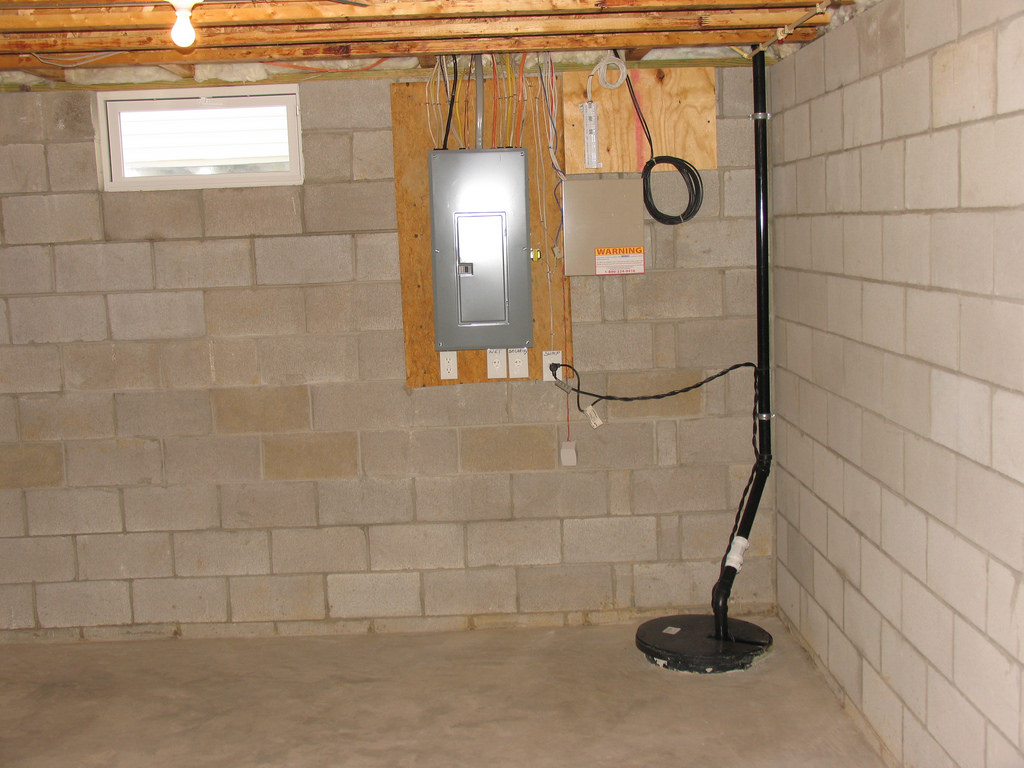 Are there Different Types of Sump Pumps?
Yes there are two different types of sump pumps the pedestal sump pump and the submersible sump pump. A pedestal sump pump has the motor mounted above the sump making it more visible and easier to service. A pedestal sump pump is a more cost efficient option but doesn't have a long lifespan. A submersible sump pump has the motor completely mounted within the sump and sealed. This is a more visually appealing sump pump that is safer which is appealing to Calgary homeowners with children. A submersible sump pump is a little more pricey but has a longer lifespan and more readily available.
Do I need My Sump Pump Professionally Installed?
Unless you have experience installing sump pumps in the past you should have your Calgary sump pump professionally installed. The sump pump Calgary experts at Lone Star Plumbing and Heating can identify where in your basement your sump pump should be installed, and how to properly drain any water that goes through the pump away from your home. There are many different factors that can affect how and where your Calgary sump pump should be installed, leave the sump pump installation to our experienced plumbers to ensure it is installed right the first time.
Sump Pump Calgary Services – We Can Help
Our sump pump Calgary services can be your first line of defense against basement flooding. Our expert Calgary plumbers can properly install a sump pump in your home's basement to help you prevent any flooding in the future. If you have any questions or require sump pump installation or troubleshooting services please contact our knowledgeable plumbers at (403) 295-3028.
Signs that your Sump Pump Needs Replacement or Repair
If you have the old "pedestal style" pump, it may be time to upgrade.

If your sump pump is running for extended periods of time.

If your sump pump is unable to keep up with the groundwater levels entering the barrel.
If your sump pump is making an excessive amount of noise.

If the water levels are higher than the float and the pump isn't kicking on.