Call us today (403) 295-3028
Water Softener Repair and Installation in Calgary
If you have a water softener in your home there will most likely come a time where it will need some repairs done to it. A water softener is an appliance in our homes that we pay no attention to when it is working properly, but as soon as it is not working as it should you notice immediately. You will know if your water softener is not working properly either when your water starts to sticky to your skin. Moving from properly softened water to hard water is not an easy transition once you have become accustomed to the softened water. This is why when your water softener requires repair you want it done quickly and you want it done right.
Water Softener Installation
Sometimes a water softener can't be repaired or has become outdated/inefficient, in these cases it may be time to install a new water softener. When installing a new water softener there are several things to consider such as removal of the old unit, additional plumbing requirements that a new unit may require, and the setup of the new unit. These are issues our Calgary plumbers are experts at dealing with and can ensure your new water softener is installed properly. Our plumbers can install your new unit quickly and efficiently so you and your family can get back to using the type of water you have grown accustomed to.
Whether it's time to upgrade your water softener, repair your existing softener or take the plunge into world of soft water, trust the Calgary plumbers at Lone Star Plumbing and Heating to professionally assist your needs and make your home as comfortable as possible.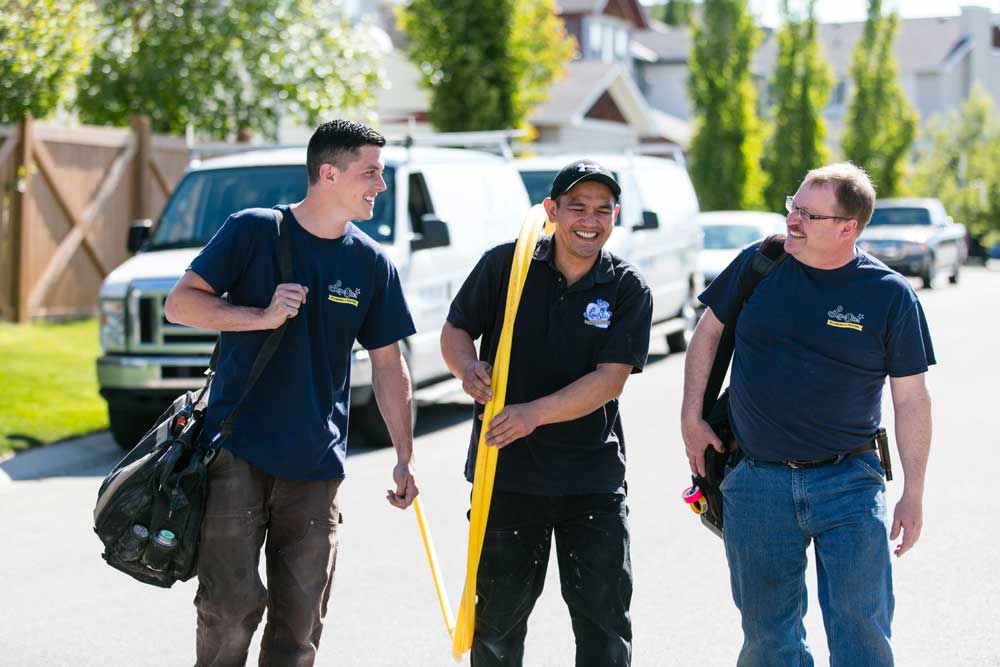 Signs that your Water Softener Needs to be Repaired or Replaced
Your water starts sticking to your skin.

Your water softener is leaking.

Your water softener is making strange noises.

If you notice an excess of calcium build up around your home.

Scale deposits in your kettle.

Deposits building up in your plumbing.
If your skin is getting dry.

Your clothes are turning grey / faded.

Your plumbing is constantly breaking / needing repair.

Your water bill is increasing.

Your dishes are becoming brittle and easily damaged.
Water Softeners We Install, Repair & Service
There are some names you can trust when in search of a water softener for your home. We provide service, repair, installation and maintenance on all major brands of water softeners.
WaterBoss water softener

AquaMaster water softener

Fleck water softener

Novo water softener
Novatek water softener

Kenmore water softener

Pentair water softener