Call us today (403) 295-3028
Barrier Free Washroom Services
Barrier free washrooms ensure easy washroom accessibility for those with disabilities. Providing barrier free or accessible washrooms is essential for businesses to provide consistent equal and easy accessibility everywhere for all. There are a lot of standards that need to be met in Canada to provide a barrier free washroom that allows Canadians with disabilities proper access.
When building a barrier free washroom these aspects need to be considered:
clear floor area
turning circle
door placement
mounting height of washroom accessories
reach distance
protrusion avoidance
under lavatory volume
toilet compartments
urinal screens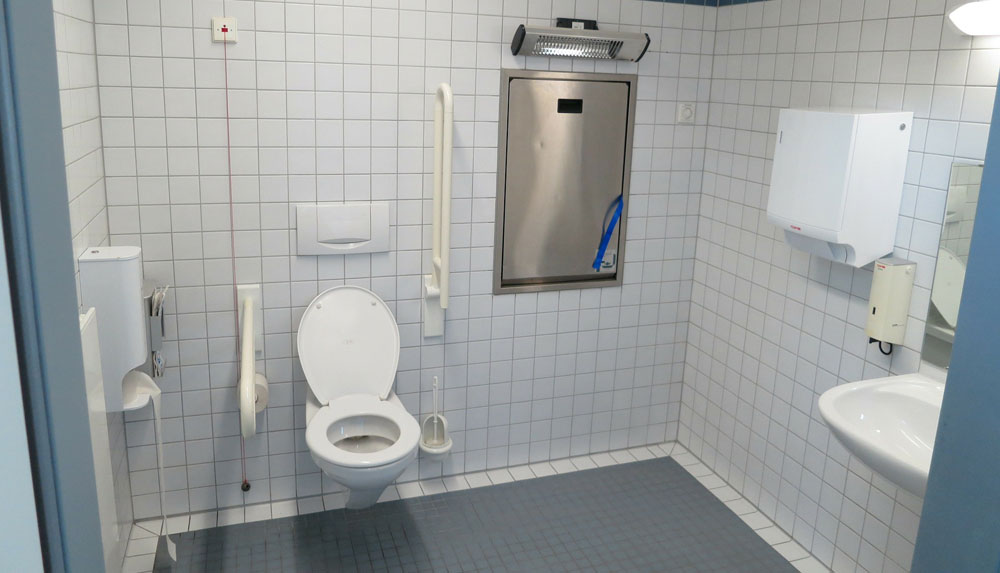 All of these aspects affect how a washrooms plumbing is laid out and installed. At Lone Star Plumbing and Heating we have plumbers experienced at working with barrier free washroom standards. They know what is required to provide an accessible washroom that will provide a proper experience for all.
At Lone Star we are well versed in the standards required to provide a proper barrier free bathroom. We are knowledgeable in Canadian, Alberta and American disability standards to ensure we can provide you with all the information to building a proper bathroom experience for those with disabilities. Although not all standards are mandatory to follow, we feel they still provide important information to guide the design of barrier free washrooms.
Whether you need help constructing a barrier free washroom in your business or in your home we have the experience to help. We have helped both businesses and homeowners build barrier free washrooms that provide an accessible experience for all.
If you require plumbing services for a barrier free washroom or having any questions regarding barrier free washrooms our plumbing experts are ready to help. We have the knowledge and experience to provide you with the consultation and services you need for your barrier free washrooms. Please contact us at (403) 295-3028 for any information you may need on barrier free washrooms.